Skip to content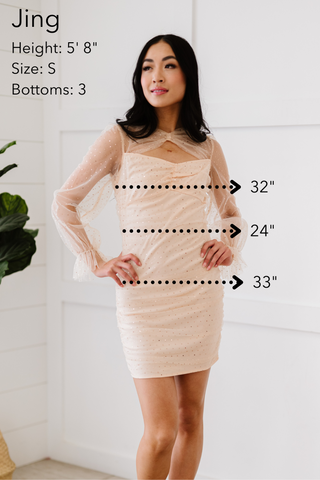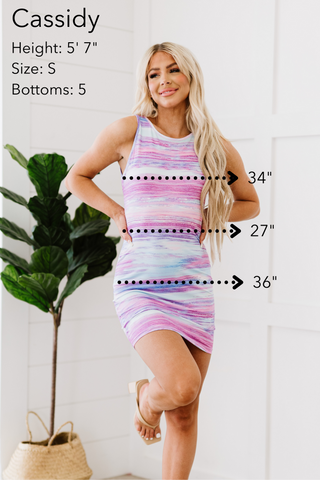 Chest or Bust
This measurement is used for tops and dresses.

Place one end of the tape measure at the fullest part of your bust and wrap it around your body to get the measurement, keeping the tape parallel to the floor.


Waist
This measurement is used for tops, dresses, and bottoms.

Most clothing lines use the measurement of the "natural waist" for their size guides. To measure your natural waist, you want to find the narrowest part of your waist, located above your belly button and below your rib cage.

Note some brands use a "low" waist measurement. For this, you would measure at the point where your trousers would normally ride.

Hips
This measurement is used for bottoms and sometimes for dresses.

Stand with your hips together and measure the fullest part of your hips. Be sure to go over your buttocks as well. It might be challenging to keep the tape consistently level when you do it alone; it is recommended that you have a friend assist you with this or that you do it in front of a mirror.

Inseam
This measurement is used for trousers and jeans.

The inseam is the distance from the uppermost part of your thigh to your ankle. It is easiest to measure the inseam based on a well-fitting pair of pants. Measure from the crotch to the cuff on the inside seam of the leg. The number of inches, to the nearest ½", is the inseam length. It's best to measure your inseam with a pair of shoes on so that you can ensure the hem hits at the right point on your shoe.

For women, keep in mind that the accurate inseam measurement depends on whether you're wearing heels or flats. The hem should hit at the middle of the heel shaft or should hit just slightly above the flat shoe. It would be best for women to take two measurements for inseams — one for trousers you'd wear with heels, and one for trousers you'd wear with flats.


How Measurements Correspond to Sizes
The first thing to look for when online shopping is the size chart. Clothing manufacturers will lay out bust, waist, and hips measurements in inches or centimeters that correspond to sizes. Each brand or designer uses a different scale, so it's best to check the measurements on which that brand bases its sizing.
Welcome to Join SeeCelia Family
Join us to light your SeeCelia moments up! Write down the number of followers you have on each social platform and where the majority of them are from. Please Note: List the accounts in order of the most followers. Send us an email and see what we can do, and let's start it. Email: service@seecelia.com We are so excited to have you as part of our SeeCelia family!
Sunday,Monday,Tuesday,Wednesday,Thursday,Friday,Saturday
January,February,March,April,May,June,July,August,September,October,November,December
Not enough items available. Only [max] left.
Add to Wishlist
Browse Wishlist
Remove Wishlist